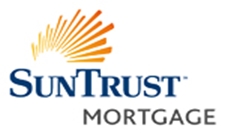 Tom Halfpap, Branch Manager
14560 Potomac Mills Road
Woodbridge, VA 22192
Apply Online at www.suntrustmortgage.com/thalfpap 703-492-5055 or 202-716-6062
Putting Customers First Is What We're All About. At SunTrust Mortgage, making sure our customers get the right mortgage loan with an unsurpassed level of service and attention is our priority. We understand that the homebuying process is more than simply finding a home, making an offer, and closing the transaction.
The Right Loan, No Matter What you Need. Before I make recommendations, I like to understand exactly what my clients need. Every person's Lifestyle is different. You can count on me to create a solution to fit your needs and help you select the right loan.
Working Together Will Make The Difference. As your mortgage partner, I'm also your financial resource. I can offer simple, straightforward advice about which loan option is best for you. I am ready to assist with all aspects of the loan process from start to finish.
Tom Halfpap will guide you through the entire mortgage process so that you will be confident you are making the best choice for your personal financial strategy. Your home is the largest financial investment that you may make in your lifetime, and Tom's dedicated team of professionals stand ready to assist you every step of the way. With 24 years of experience in the industry, Tom's wealth of knowledge and experience will ensure that you loan closes on time without any last minute surprises.
Whether you are buying your first home, building a dream home, or refinancing an existing mortgage, put the power of a proven mortgage professional to work for you today. Tom's goal is to be your mortgage advisor for life.
How May I Help You?

Tom Halfpap
(703) 492-5055 Office
(866) 487-8569 Ext 5055 Toll Free Office
(703) 494-1484 Fax
(202) 716-6052 Cell
14560 Potomac Mills Road
Woodbridge, VA 22192
E-Mail: thomas.halfpap@suntrust.com